Download NCERT Solutions for Class 11 in PDF format completely free. Class 11th NCERT Solutions for Chemistry, Maths, Physics, English, Biology Accountancy e.t.c are given here. These Class 11th CBSE Solutions are useful in solving all the questions of NCERT Class 11 Book. Download NCERT Solutions PDF Class 11 Chapter wise from the link below
🔥 Absolutely FREE!! 🔥 TILL LOCKDOWN ENDS..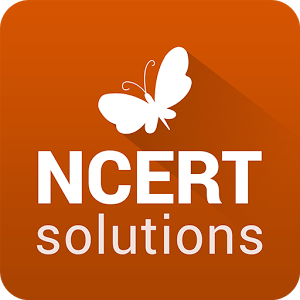 छात्र इस पेज से एनसीईआरटी कक्षा 11 के समाधान हिंदी में आसानी से प्राप्त सकते हैं।
NCERT Solutions for Class 11 PDF Free Download
These CBSE Solutions for Class 11 NCERT Textbook are very useful for 11th Board exams preparations.
NCERT Solutions for Class 11 Maths
NCERT Solutions for Class 11 Physics
NCERT Solutions for Class 11 Chemistry
NCERT Solutions for Class 11 Biology
NCERT Solutions for Class 11 English (Hornbill)
NCERT Solutions for Class 11 English (Snapshot)
NCERT Solutions for Class 11 English Woven Words
| | | |
| --- | --- | --- |
| Essay | Short Stories | Poetry |
| The Third and Final Continent PDF Download | The Lament | The Peacock |
| My Watch PDF Download | A Pair of Mustachios | Let Me Not to the Marriage of True Minds |
| My Three Passions PDF Download | The Rocking-horse Winner | Coming |
| Patterns of Creativity PDF Download | The Adventure of the Three Garridebs | Telephone Conversation |
| Tribal Verse PDF Download | Pappachi's Moth | The World is too Much With Us |
| What is a Good Book? PDF Download | The Third and Final Continent | Mother Tongue |
| The Story PDF Download | Glory at Twilight | Hawk Roosting |
| Bridges PDF Download | The Luncheon | For Elkana |
| | | Refugee Blues |
| | | Felling of the Banyan Tree |
| | | Ode to a Nightingale |
| | | Ajamil and the Tigers |
NCERT Solutions for Class 11 Financial Accountancy
| | |
| --- | --- |
| Part 1 | Part 2 |
| Introduction to Accounting | Financial Statements – I |
| Theory Base of Accounting | Financial Statements |
| Recording of Transactions – I | Accounts from Incomplete Records |
| Recording of Transactions – II | Accounting for Not-for-Profit Organisation |
| Bank Reconciliation Statement | Applications of Computers in Accounting |
| Trial Balance and Rectification of Errors | Computerised Accounting System |
| Depreciation, Provisions, and Reserves | Structuring Database for Accounting |
| Bills of Exchange | Accounting System Using Database Management System |
NCERT Solutions for Class 11 Business Studies (BST)
NCERT Solutions for Class 11 Economics
NCERT Solutions for Class 11 Computer Science (Python) -Chapter Wise
| | |
| --- | --- |
| Chapter 1 | Computer overview and its Basics |
| Chapter 2 | Software Concepts |
| Chapter 3 | Data Representation |
| Chapter 4 | Microprocessor and Memory Concepts |
| Chapter 5 | Programming Methodology |
| Chapter 6 | Algorithms and Flowcharts |
| Chapter 7 | Introduction to Python |
| Chapter 8 | Getting Started with Python |
| Chapter 9 | Operators in Python |
| Chapter 10 | Functions |
| Chapter 11 | Conditional and Looping Constructs |
| Chapter 12 | Strings |
| Chapter 13 | Lists, Dictionaries and Tuples |
Official Site: https://ncert.nic.in