Download NCERT Solutions for Class 12 in PDF format completely free of cost. Class 12th NCERT Solutions for Maths, Chemistry, Biology, Physics, Hindi, Business Studies, English e.t.c are given here. These Class 12th CBSE Solutions are useful in solving all the questions of NCERT Class 12 Book.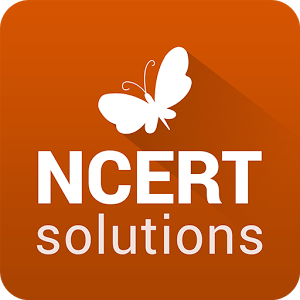 NCERT Solutions for Class 12
All these CBSE Solutions for Class 12th book are very useful for 12th Board exams preparations.
NCERT Solution for Class 12th English (Flamingo)
NCERT Solution for Class 12th English (Kaleidoscope)
Drama
Non Fiction
Poetry
Short Stories
NCERT Solutions for Class 12th English (Vistas)
Class 12 Physics NCERT Solutions
Class 12 Chemistry NCERT Solutions
Class 12 Biology NCERT Solutions
Class 12 Maths NCERT Solutions
– NCERT Solutions for Class 12 Maths
Class 12 Economics NCERT Solutions
NCERT Solutions for Class 12 Business Studies (BST)
NCERT Solutions for Class 12 Accountancy
NCERT Solutions for Class 12 Psychology
NCERT Solutions for Class 12 Political Science
Contemporary World and Political Science
Politics in India Since independence
NCERT Solutions for Class 12 History
NCERT Solutions for Class 12 Geography
Fundamentals of Human geography
Indian People and Economy
Practical Works in Geography
NCERT Solutions for Class 12 Sociology
Social Change and Development in India
NCERT Solution for Class 12 Entrepreneurship
| | |
| --- | --- |
| Chapter 1 | Entrepreneurial Opportunity |
| Chapter 2 | Entrepreneurial Planning |
| Chapter 3 | Enterprise Marketing |
| Chapter 4 | Enterprise Growth Strategies |
| Chapter 5 | Business Arithmetic |
| Chapter 6 | Resource Mobilization |
NCERT Solution for Class 12 Computer Science (C++)
UNIT – 1 : OBJECT ORIENTED PROGRAMMING IN C++
C++ Revision Tour
Object Oriented Programming in C++
Implementation of OOP Concepts in C++
Constructor and Destructor
Inheritance
Data File Handling
Pointers
UNIT – II : DATA STRUCTURES
Arrays
Stack
Queue
UNIT – III : DATABASE MANAGEMENT SYSTEM AND SQL
Database Concepts
Structured Query Language
UNIT – IV : BOOLEAN ALGEBRA
Boolean Algebra
UNIT – V : NETWORKING & OPEN SOURCE SOFTWARE
Networking and Open Source Concepts
NCERT Solution for Class 12 Computer Science (Python)
UNIT – I: OBJECT ORIENTED PROGRAMMING WITH PYTHON
Chapter 1 Review of Python
Chapter 2 Object-Orient2ed Programming Concepts
UNIT – II: ADVANCE PROGRAMMING WITH PYTHON
Chapter 3 Lists Manipulation and Implementation
Chapter 4 Data File Handling
Chapter 5 Exception Handling & Generator Function
UNIT – III: DATABASES MANAGEMENT SYSTEM AND SQL
Chapter 6 Database Concepts
Chapter 7 Structured Query Language
UNIT – IV: BOOLEAN ALGEBRA
Chapter 8 Boolean Algebra
UNIT – V: NETWORKING & OPEN SOURCE SOFTWARE COMMUNICATION TECHNOLOGIES
Chapter 9 Networking and Open Source Concepts
Official Site: https://ncert.nic.in